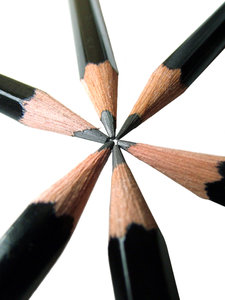 Last week I led a Creative Writing Session. I was there as a guest facilitator for an established group so I didn't know what to expect. Sometimes it's hard to walk in to a place as the new person but straight away I felt welcomed. After introductions we got down to the business of writing and I have to say I was blown away by what the writers in this group produced - and in half an hour too!
Have you ever sat for ages, staring at a blank page. I know I have. Just being part of the creative buzz that went on the room was enough to get me thinking about my own writing. (Something I find I'm having less and less time for as I make way for the paid writing jobs). I got out my notebook and I started writing. I was forming ideas for my own work for a change and it was great.
I guess what I'm trying to say is, how grateful I am to the writers of the Pinner Writing Group. They asked if I would come back and I'd absolutely love to. I need the inspiration!