I've talked about the setting of
When Skies Are Grey
being in west London, in particular Notting Hill. At the start of novel the period in time is 1957. That was one year before the Race Riots in which numerous attacks on West Indian and African immigrants took place.
There were gangs of people leading these attacks but in particular, Teddy Boys were known to be the main culprits.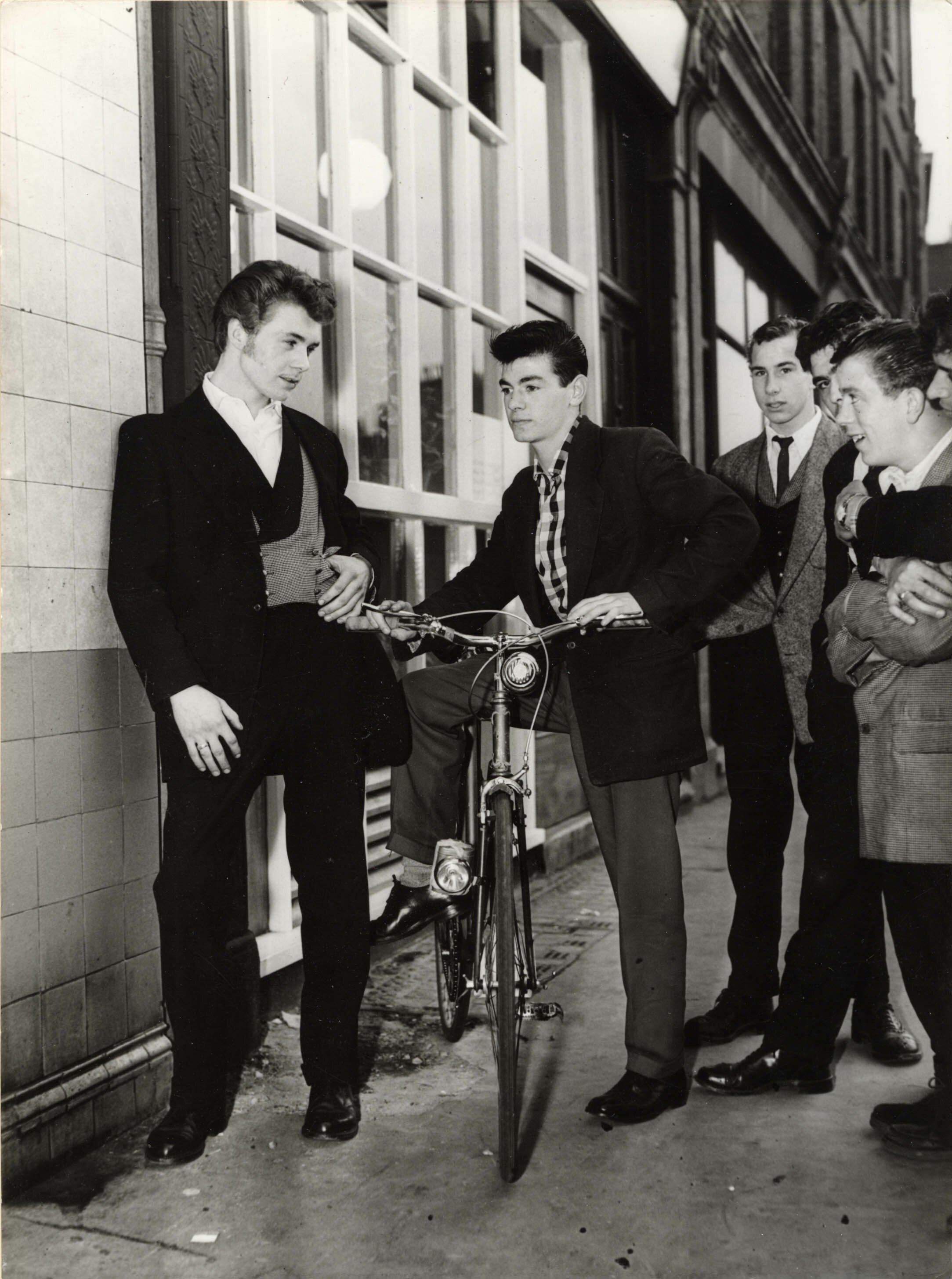 This picture, taken in 1955, is typical of what a Teddy Boy would look like, although the look kept becoming more and more glamorous with every revival.
During the novel I try to build up the level of racial tension so that it is typical of the time. That includes an attack on one of my characters in the build up to the Race Riots themselves. I've also included a scene during the period of the Riots - August 1958 - and its impact on the cast of
WSAG
.
It was not a comfortable subject to write about, considering the weapons these gangs armed themselves with included chains, bricks and petrol bombs. But I had to make sure my story was authentic.
Having said that, the Race Riots don't dominate the plot but became a part of the story that I was happy to move away from as quickly as I could.