I got my first break as a writer last year when a small publishing company, Indigo Dreams Publishing, asked to publish my book. Happy Days I thought and have been waiting, impatiently I'll have to say, for publication date. Although I sometimes wake up in a cold sweat, worrying that they might change their minds (and what would I do now that I've told everyone and his dog) it occurred to me that before I make even a penny out of my first novel, the amount I've already spent to become a 'writer' has been mounting over the years.
It took me over three years to write my first novel and to date, I've bought two laptops, entered various writing competitions, joined a writers' workshop, paid for a report by a literary consultant, paid a consultancy fee to get advice about crafting the perfect package to send to literary agents, been on writing events and am about to go to my first writers' festival. I've read more books than I normally would, bought notebooks, a pocket sized dictionary and a laptop bag.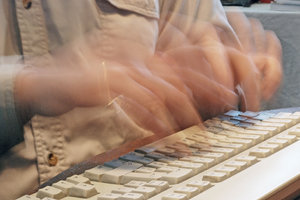 So you see, the life of a writer is pretty costly. I stopped adding up the cost when it got beyond £2000. As I left my writers' workshop yesterday evening I mentioned this to a classmate and drove home, slowly, in a daze as I tried to calculate how many books I would have to sell to break even! That was a number that rose into the thousands, bringing on another cold sweat. I needed to concentrate on the road and nearly ran over a fox. A brown one that wasn't being very quick. But - never mind that...
Will anyone buy my book??!!
I've had a chance to lie down in a darkened room and, although I managed to fight the urge to try to calm my nerves with generous amounts of dark chocolate and red wine, I am concerned. Very.
But I will remain as positive as possible. I've just read an amazing debut novel (I'll review soon). I have to be hopeful that success could come my way. I believe in my book and maybe 20,000 other people will too.