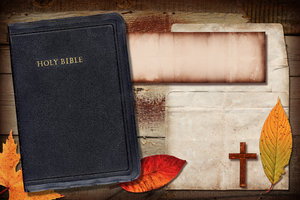 E
arnest. That's what I am today. Mum always told me that honesty is the best policy. But what happens when an honest opinion might make someone feel bad?
I'm talking specifically about critiquing someone's writing. I was a member of a Creative Writing class once and I remember how nervous I was handing in my first piece of homework for fear of what people would say. Later I would learn how essential honesty could be if you really want to become a better writer.
What occurred to me in that particular class was that sometimes a piece of writing being read out was blatantly bad and no-one (not even the teacher) was ever brave enough to say - that's bad. So my question is what is the point of a critique if the critic isn't being honest?
Whilst I know that one person's opinion about what is good or bad is going to differ from the other, there are very obvious standards to come up to if you want to be taken seriously as a writer. So if you fall below this then surely it is in your interest to know the truth. You can do something about it then. Work harder, learn how to improve and not get fooled into thinking you've arrived when you very clearly haven't.
For my part, whenever someone generously offers to read my work, the first thing I say is - be tough, tell the honest truth and don't spare my feelings. Any writer would want the truth. A problem might arise if you have only asked one person and you disagree when they tell you what they think is wrong, could be improved on or plain didn't work. If it's only one opinion then that's fine if you don't agree but if a few all pick up on the same thing then you really have to consider what you are being told and possibly get back to the drawing board.
I never tell anyone their work is brilliant if I think it isn't. I just don't think that's fair and you're really not doing them any favours. If I don't like something I'll say and I'll say why. Then I'll suggest they seek more opinons from as many other people as they can.
When my husband reads my work and is complimentary I very often wonder if those closest to us fill in gaps or compensate for your shortcomings and don't even realise they are loving your work just because they love you. To counter the possibility of that I did seek a professional report from a Literary Consultancy before trying to find an agent or publisher once I thought I'd finished writing my first novel. I'll do the same with the second too. I'd highly recommend this. It's independent and honest and the reporter will tell you how you can improve and progress. Yes it costs but it will save you time and embarrassment along the way.
When you are looking for an agent or publisher and you know that your work has been rigidly put through the critical wringer at every step you can hold your head up even if you get a rejection. If they can't see your genius it's their loss. Move on. If everyone has been as earnest as you have been about your work you'll get there in the end!
Happy Writing Folks!