A
dventurous. The A that kicks off the A-Z Challenge for 2013. I'm feeling adventurous today as I start my search for a literary agent.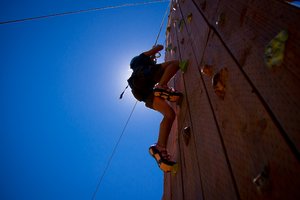 When I got close to finishing my first novel and had stopped feeling like I was just writing for me, I researched all the things writers do to get their book out there. I decided to go down the traditional route of publication. Starting with the endless editing and reading aloud, asking for feed back and polishing your work until it shines you are ready to find that all important agent or publisher. I was fortunate that a publishing company had faith in my book and I was happy to sign with them. But I'm still without an agent.
My first novel will be published this year and I've come to realise my limitations as the voice for my novel. I can't market myself or my book to save my life. I suck at it. Since writing the first novel I have written a short story collection and have started a second novel. I really want them all to do well, naturally. I feel compelled to find an agent so that some of that pressure of selling myself can be taken off me. Let's face it - as writers we mostly just want to write. Someone else can do the hard bit!
So, I'm hoping my search will lead to the right agent for me. And if you've done your homework, there are lots of things to look out for when finding an agent. The do's and don't are listed all over the internet and in books so you don't need me to give you those.
I'm starting my adventure right at the source. And that is listening to what agents want. I will know if they are right for me from what they say and I'll know if they might be interested in me by what I can deliver for them.
Before you start your adventure, listen to the agents themselves:
http://www.britwriters.com/news/a-brit-writers-interview-with-andrew-lownie-and-david-haviland-from-andrew-lownie-literary-agency.html
http://www.britwriters.com/news/brit-writers-interviews-literary-agent-diane-banks.html
http://www.britwriters.com/news/referral-agent-interviews.html
Just a few to get you started and the
Agent Hunter
might be a good source too. I'll let you know how I get on with that one.
Let the adventure begin!